Toll Relief Program Provides Savings for Electronic Toll Users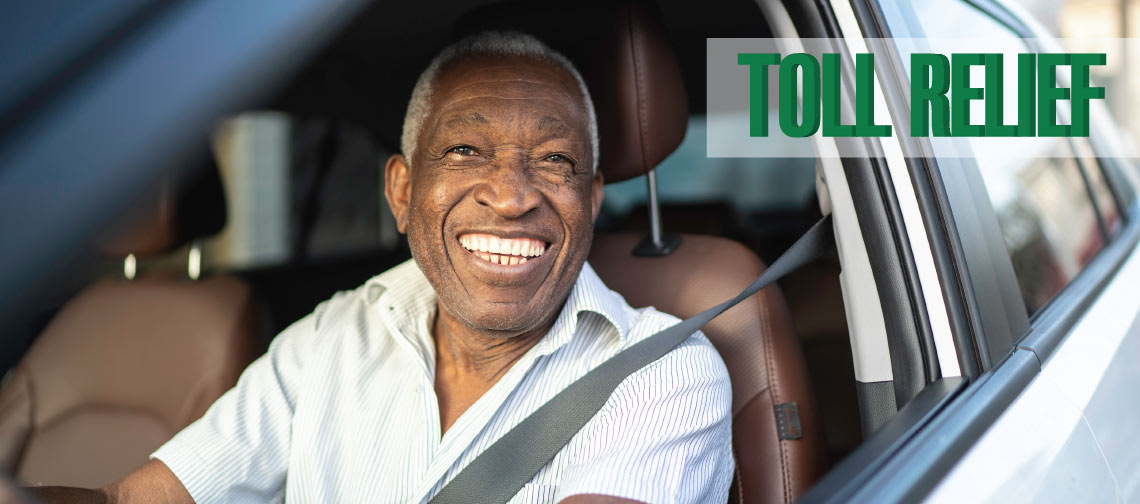 Commuters who frequently drive I-4 Express and other Florida toll roads will see major savings this year. Governor Ron DeSantis recently signed into law a new Toll Relief Program through the Florida Department of Transportation. Motorists with 35 or more paid toll transactions per transponder within a calendar month will automatically receive a 50% credit back to their account.
Motorists do not have to register. All properly mounted SunPass, E-PASS, Uni, and LeeWay transponders are automatically enrolled. Only accounts in good standing and two-axle vehicles are eligible.
The program is planned to save the average Florida commuter approximately $400 in 2023 and is expected to benefit 1.2 million drivers. This new Toll Relief Program immediately follows the success of SunPass Savings, which launched in September 2022. SunPass Savings allowed motorists across the state to save a total of more than $13.3 million and benefitted approximately 371,000 commuters.
The Toll Relief Program will last through December 31, 2023. Motorists will see each month's 50% toll credit applied to their account the following month.
Learn more about the program including Frequently Asked Questions at Florida's Turnpike Toll Relief website.