Tips for Driving in Severe Weather During Hurricane Season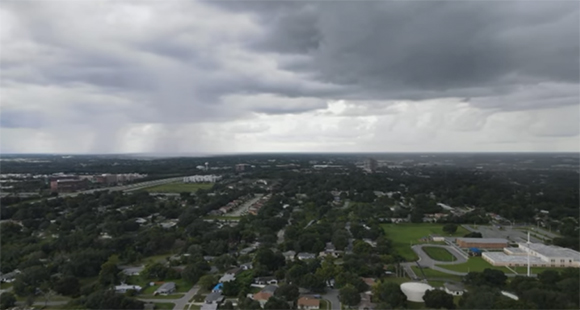 Floridians know that severe weather can happen at any time, and it can increase the potential for dangerous situations. This is especially true during hurricane season, which lasts until the end of November. Here are some safety tips for driving on I-4 Express or other Central Florida roadways in severe weather.
In heavy fog or rain, the first thing you should do is activate your headlights. Not only does this improve your ability to see the road, it also helps other drivers to more clearly see your vehicle, and vice versa.
Next, you should decrease your speed and allow a greater distance between your vehicle and the vehicle in front of you. Severe weather creates tough driving conditions that can change quickly. Slowing down and creating greater space between vehicles lowers the chances of being involved in a crash. Paying attention to the weather and what is happening around you on the road will also help motorists to reach their destination safely.
On local roadways, if you come across a heavily flooded area, turn around—do not drive through. The water may conceal a washed-out roadway, debris, or even downed power lines.
Activating your flashers or hazard lights used to be legal only if your car was disabled, but the law has recently changed in Florida. You can activate your hazard lights if you are traveling in severe weather and if the roadway has a speed limit of 55 mph or greater, such as I-4 Express.
If you feel unsafe driving, you always have the option to exit the interstate or pull off the road, activate your hazard lights, and wait until the weather improves.