Plan for a Safe Halloween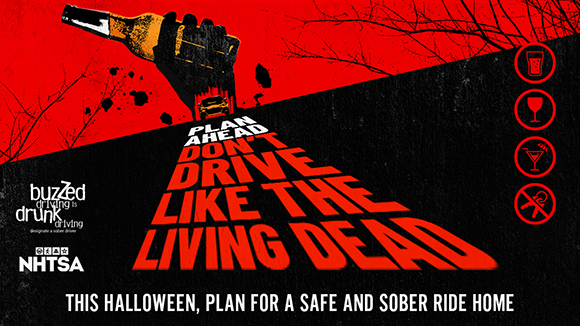 Halloween preparation isn't just candy, costumes, parties, or trick-or-treating. It's also ensuring that you have a plan to avoid impaired or distracted driving. Impaired driving is defined as driving under the influence of alcohol and illegal or legal drugs.
Impaired driving can cause drivers to experience:
Slowed reaction time.
Limited short-term memory.
Decreased hand-eye coordination.
Weakened concentration.
Difficulty perceiving time and distance.
If you will be driving, avoid consuming drugs or alcoholic beverages, controlled substances, prescriptions, or over-the-counter medications. If you will be drinking, make sure you have a plan in place ahead of time for a sober ride. It is important to remember that prescription and over-the-counter drugs can cause impairment and you should not operate a vehicle or heavy machinery under their influence. Mixing drugs and alcohol can also multiply their effects. For example, if you are on allergy medication and have one drink, it could have the same effect as having multiple drinks. Driving while impaired by drugs carries the same penalties as driving under the influence of alcohol. To keep our roads safe, everyone must do their part to drive responsibly. The scariest thing you could be this Halloween is an impaired driver.