Kirkman Road Interchange Construction Complete, I-4 Express Opening Soon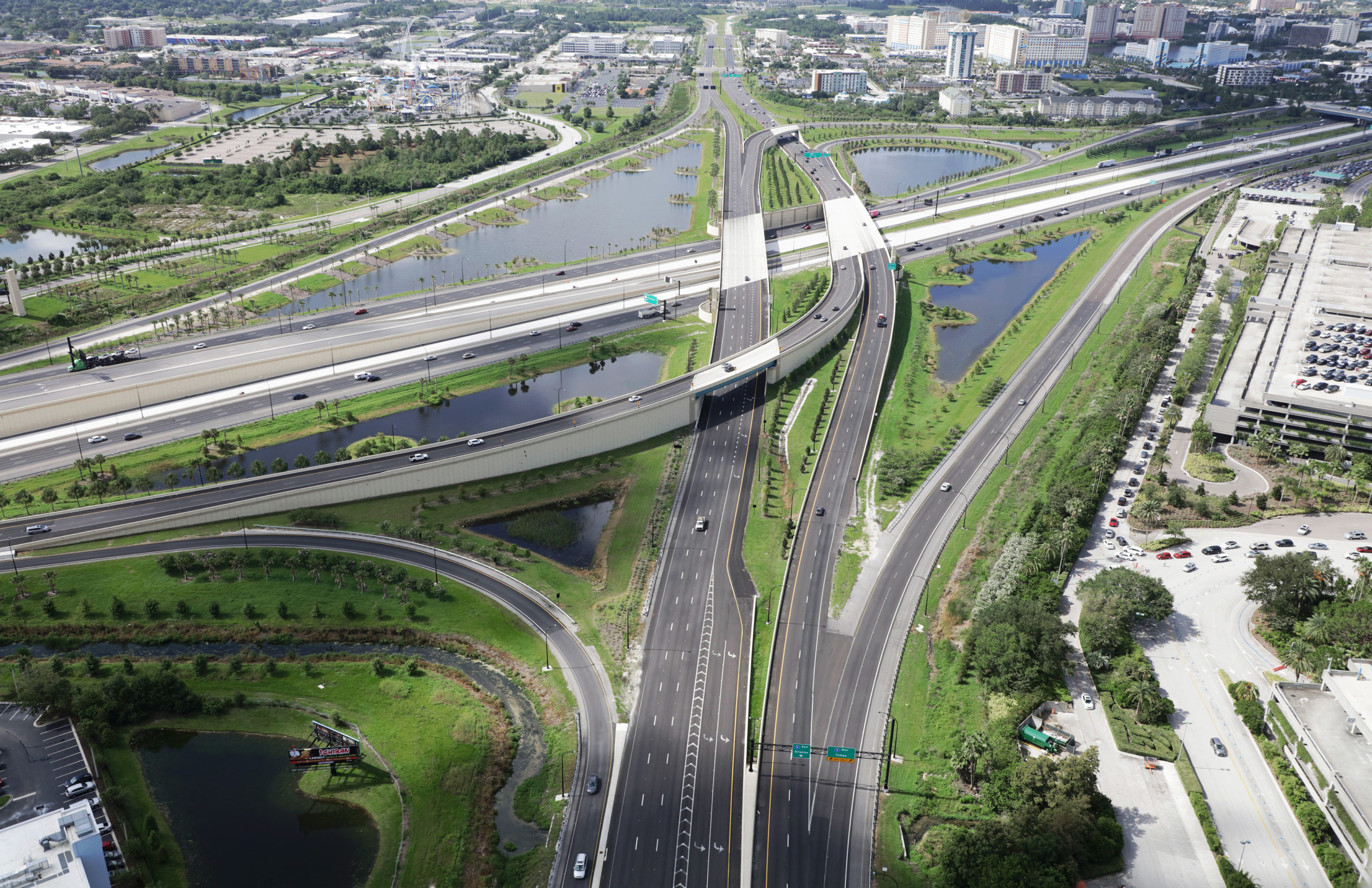 The I-4 Ultimate Improvement Project has reconfigured the Kirkman Road interchange, making it safer and easier to access nearby theme parks, restaurants, shopping, and hotels from Interstate 4 (I-4). Two former left-hand exits have been reconstructed as right-hand exits, eliminating the need for drivers to weave between lanes. Entrance and exit ramps have been lengthened and realigned, and a new overpass at Grand National Drive provides another way to get to and from attractions.
The next step in I-4 Ultimate construction is finishing the I-4 Express lanes, which are scheduled to open in early 2022. The Kirkman Road interchange will be the western end of I-4 Express. Drivers traveling eastbound will be able to enter I-4 Express near the Kirkman Road interchange, and drivers traveling westbound on I-4 Express will be able to exit I-4 Express just past the Kirkman Road interchange.
I-4 Express will provide quicker and easier access to the attractions in the Kirkman Road and International Drive area.