Electronic Toll Collection Offers Convenience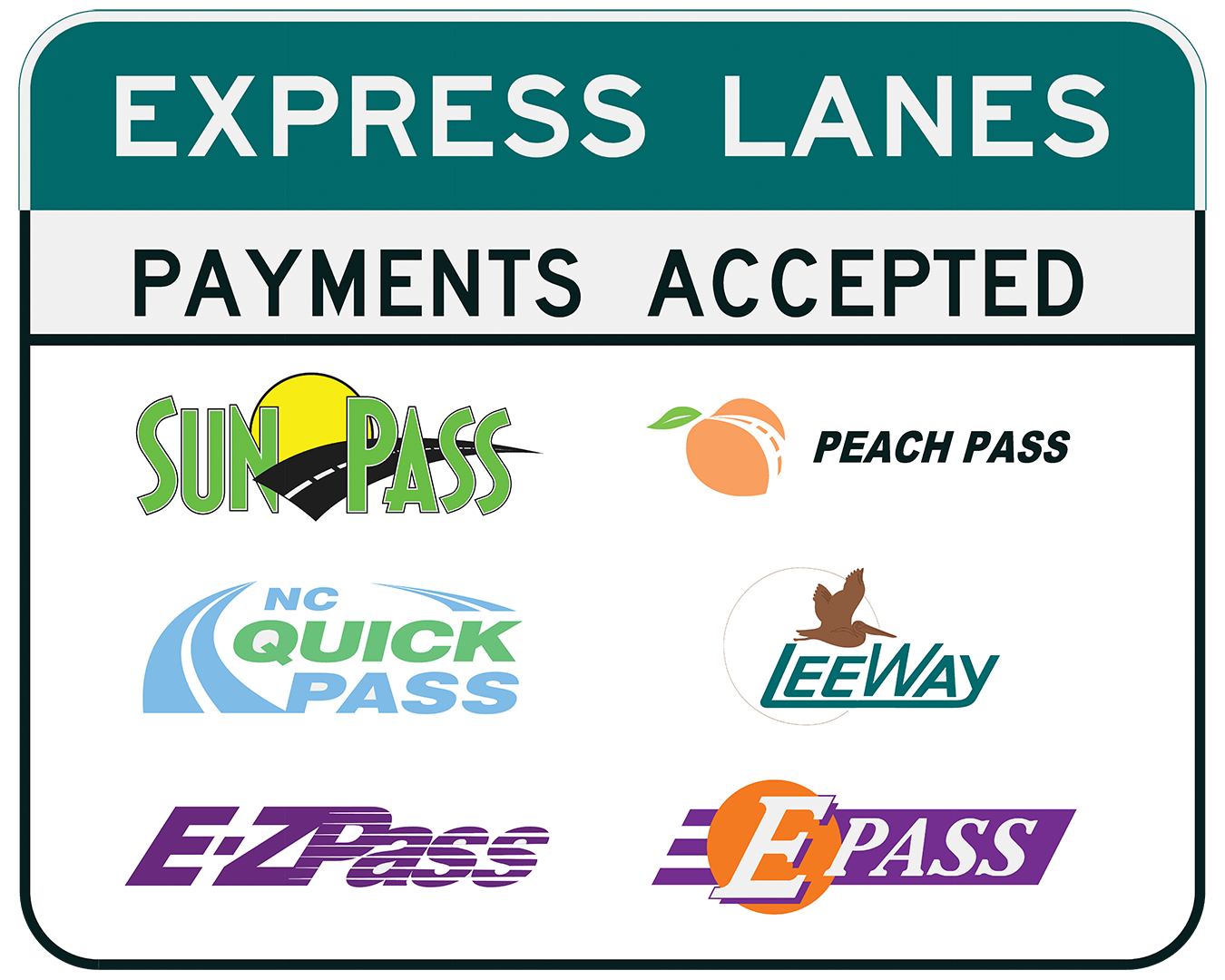 I-4 Express relies on cameras and sensors to collect tolls electronically from prepaid accounts that are associated with accepted transponders. Drivers do not need to slow down as they pass through toll gantries on I-4 Express.
The accepted transponders on the I-4 Express lanes are SunPass, E-ZPass, E-PASS, Peach Pass, LeeWay, and NC Quick Pass.
There is no toll-by-plate option on I-4 Express, and motorists traveling on I-4 Express without a transponder are subject to a $25 toll violation plus the cost of the tolls for the distance traveled.